Labels: Development
posted by S A J Shirazi @ 10:59 AM, ,


Labels: Thatta Kedona
posted by S A J Shirazi @ 2:12 PM, ,


From New York to Islamabad female cabbies are still news anywhere. And in Pakistan female cabbie is ground-breaking.
But Zahida Kazmi, a brave woman who have opted to drive taxi in Islamabad to support her family of six children - is by far only example in Pakistan as per my knowledge. She bought a yellow can on easy installments by a government scheme in 90's [when Pakistan was a little different and more tolerant] and started driving to pick the passengers.
Labels: Women
posted by S A J Shirazi @ 10:54 AM, ,


posted by S A J Shirazi @ 11:49 AM, ,


Labels: Thatta Kedona
posted by S A J Shirazi @ 8:48 AM, ,


posted by S A J Shirazi @ 4:07 PM, ,


Thanks to
Polly and Me
Labels: Design
posted by S A J Shirazi @ 8:09 AM, ,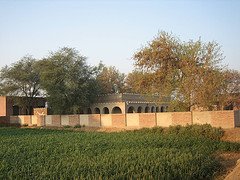 Labels: Dolls of the World, Dolls Village
posted by S A J Shirazi @ 9:06 PM, ,


Labels: Monika Kuppler, Pottery, Women Art Center
posted by S A J Shirazi @ 8:36 AM, ,